Our sumptuous villas on the coast of Tuscany.
The coast of Tuscany is undeniably one of the most picturesque and charming regions of Italy. Embark on a wonderful adventure in a luxury coastal retreat brimming with gastronomy, culture and architecture, and unspoilt, golden beaches stretching for miles on end.
The coast of Tuscany promises an unforgettable stay. Well-known for its serene atmosphere, it is both luxurious and refined. Our ochre-coloured villas built out of authentic stone and inspired by modern architecture share their irresistible Tuscan charm. Situated in a natural landscape, our estates will allow you to discover the region thanks to breathtaking views. Choose the starting point for your escape among our selection of homes, large and modern or more cosy, one thing is sure, you will feel relaxed in a blissful setting under a great blue sky. Make the most of the calm and the tranquillity of the places where our homes are located, which boast stunning views over the neighbouring islands. Heritage of medieval times, these little islands belonged to the Duchy of Tuscany. Amongst the many activities on offer, you may rent a boat and glide through the waves. Make the island of Montecristo your first choice, these rocks are filled with history, it is the home of the Monastery of San Mamiliano. This place embodies your whole stay in Tuscany, sweet, sunny and serene.
Whether you are with family or friends, Tuscany is a slice of paradise that will delight your guests. The sun is a constant presence, whether you are basking in its warm glow or sampling delicious Tuscan wines. You have everything you need for an unforgettable stay in a luxury villa. Italy is the home of olive oil and vineyards. Choose one of the numerous enotecas to have a taste of the high-quality wines of the region. After having eaten a traditional pizza or ham, you can choose between water skiing, hiking in the surrounding hills or lazing on the beautiful sandy beaches.
The fully-equipped kitchens will allow you to easily prepare your favourite Italian dishes just like the maestros! Dine al fresco under a traditional pergola, and gaze out over the scenic landscape of olive groves and glittering turquoise waters. The Mediterranean heat coupled with the calm and the tranquillity of the setting will offer you an experience beyond compare. Sink into a relaxing bath, and toast to your Italian experience.
More details...
Experiences to live around the properties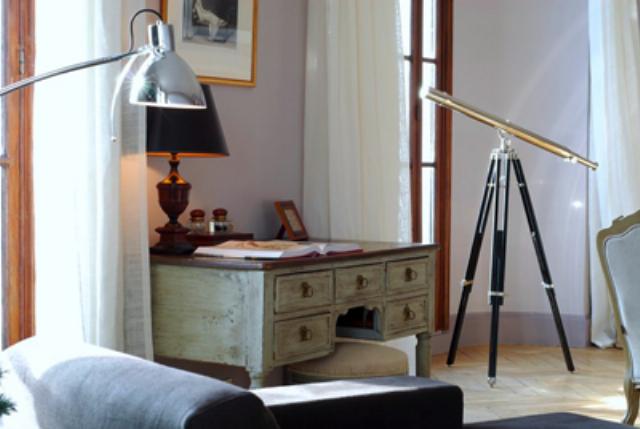 Top 5 Italian stereotypes which are true!