Holidays in Cyclades: its wonderful sites and luxury villas for rent.
Indulge yourself holidays in the Cycladic islands and live moments full of experiences in the nature. The turquoise sea, the Mediterranean climate of this paradisiac destination await you!
The 24 main islands shelter touristic treasures that must absolutely be discovered without moderation. You will be fascinated especially by the immaculate white of the typical villages of this archipelago.
Even the uninhabited island of the Delos is full of archaeological wealth not to be missed. So don't wait any longer to pack and enjoy an unforgettable stay with your family.
In every Cycladic Islands, the green of the valleys and the picturesque character of the villages will instantly captivate you. If you want some animation, go to Naoussa; you will be satisfied!
One of the most beautiful islands; Naxos, will seduce you by its fabulous panorama, between the plain of Tragea and the Mont Zas. You will be amazed by the immense valleys populated by olive trees and the unique style of the Byzantine churches.
For many seaside activities, join Mikri Vigla on the island of Naxos, especially known for its kitesurfing spot. Speed boat excursions are memorable.
The island of Kea, the closest to the mainland, has preserved its authenticity. Far from mass tourism, the village of Karhéa is a site with landscapes and treasures practically untouched. And of course, the beaches and coves are splendid.
Head for Mykonos, where you can relax on beaches of rare beauty. After having enjoyed the beaches and your luxury villa, you will have the leisure to join lively and legendary evenings on the island! If you are planning a holiday in the Cyclades under the sign of celebration, Mykonos will not disappoint you. The jet set is also very present, especially in Psarou beach, appreciated for its golden sand and divine waters.
Unlike Mykonos, Andros is perfect for a relaxing holiday. The place is characterized by its houses with red tiles and especially its incredible wild beaches.
Let's go back to Paros Island. It will guarantee you a successful holiday in the Cyclades. Very appreciated by the French customers, Paros bewitches thanks to its magnificent beaches and its animated ports. Nearby, Antiparos and its unique village, port, restaurants and beaches also attract many tourists.
If you need even more relaxation, Kolymbithrès, in Paros, offers a magnificent beach lined with singular pink and grey granite rocks. The wild beach of Livada, in Tinos, will amaze you by its multicolored pebbles and its innumerable rocks.
For a gourmet holiday, go to Syros which shelters a beautiful neoclassical city, Ermoúpolis, and taste the loukoums and chalvadopittés ! Sifnos is also appreciated for its culinary art.
Let's finish our cycling tour with Santorini Island and its beautiful luxury villas. This last one promises you beautiful surprises with its fantastic landscapes; you will be able to admire there abrupt cliffs, a volcano engulfed by the sea, perched villages and beaches of exception like that of Flichada.
The village of Fira is home to museums of interest and offers beautiful walks to reach the village of Oia. Take advantage of your visit to tour the vineyards of Pirgos and the surrounding areas, you will not regret it.
More details...
Experiences to live around the properties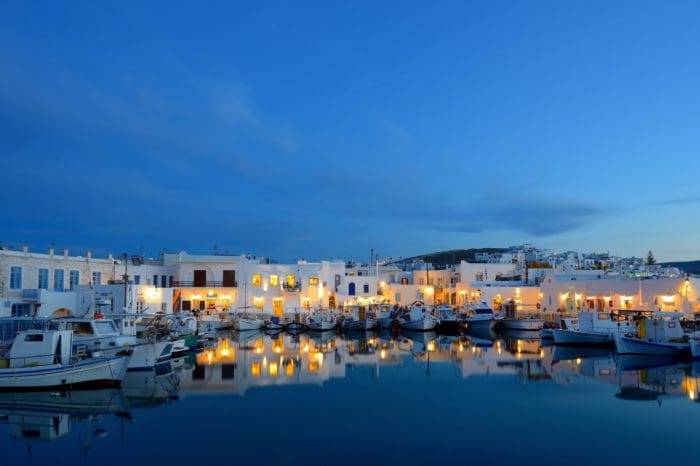 PAROS – The quintessential beauty