The most beautiful luxury villas for rent in Greece with Bellavista
The best Villas in Greece for rent …
Who has never thought of a holiday in Greece? Few are those who do not let themselves be seduced by the natural beauty of this magnificent archipelago and its millenary testimonials crafting the prosperity and wealth of ancient Greece.
Every year, Greece welcomes thousands of visitors who have fallen in love with its islands, monuments and archaeological sites, impressive for their beauty and their desire for contemplation. The hospitable culture of the inhabitants is one of the assets which made Greece this tourist jewel. Its special cuisine and wines also contribute to this incredible craze. But this is without counting the visual spectacle created by its beautiful typical villages built on the seashore. The colors of the crystalline waters combined with the immaculate white and blue facades of the flowered houses are a spectacle in themselves.
For many years, our agency has been positioning itself on the best villa rental offers in Greece in order to offer its clients the best option of stay to immerse themselves totally in this exceptional environment and this ancestral culture.
In spring and summer, the best way to reach the country is to take a plane to Athens and then domestic ferries for the many visitors wishing to travel to the islands.
Some of them have small airports to accommodate passengers from Athens or the rest of the world. The richness of the air offer is not as impressive as that of some neighboring countries such as Italy, France or Spain and Portugal. We can therefore only recommend that you plan ahead and start preparing your unforgettable holiday in Greece as soon as possible.
By browsing the various pages presenting the islands and regions of Greece, you will discover in more detail the richness of our offer for villa rental in Greece where luxury, charm and custom services will be proposed to you to best meet your expectations and desires.
You can opt for a stay in one of the sublime Cycladic Islands, the most famous and popular of which are Paros and Mykonos. These two emblematic islands abound in small paradises made up of villages, beaches and coves.
The 24 islands constituting the Cyclades all have assets allowing each one to find its ideal framework of Holidays. The panoramas of Naxos will seduce, for example, lovers of sublime landscapes while Naoussa will put more emphasis on its sense of hospitality by offering stays under the sign of entertainment. To learn more about the most emblematic islands of the Cycladic, do not hesitate to consult the pages dedicated to them.
Greece is also Crete, the largest island in the archipelago. Its preserved nature, its paradisiacal beaches and its cultural and legacy heritage are the first qualifiers that come to mind when we think of this island. Its capital Heraklion is a magnificent city with superb Venetian ramparts. Its museums and its superb central park where it is good to relax after a stroll through the main streets of the city, are other assets of Heraklion. Crete is also Knossos and Phaistos, the two most emblematic archaeological sites on the island that you should not forget to see during your stay.
The other islands and regions of Greece all deserve your attention for what they have to offer. Bellavista proposes you stays in villas in many of them: Ionian and Soranic islands, Dodecanese islands, … Then, go to discover these jewels and get closer to your Bellavista adviser to assist you in your choice of villa rental in Greece.
More details...
Experiences to live around the properties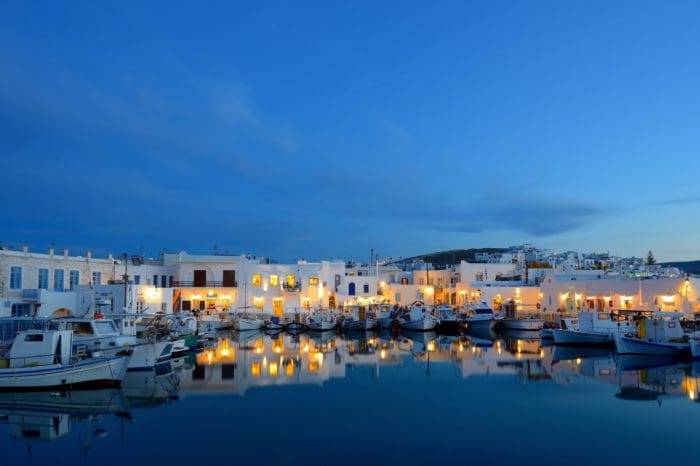 PAROS – The quintessential beauty