Rent a luxury villa in Menorca, the oasis of the Balearic Islands
A discreet island, Menorca has everything to please. It does not have the fame of Ibiza or Majorca, but it is full of wonders. It is up to you to discover them one by one during a stay in Minorca. Like a beautiful green oasis in the heart of the Balearic Sea, this Spanish island is just a paradise regained. Beaches bathed in an emerald sea, coves and lagoons under an eternally blue sky: this is the winning formula for perfect holidays. Considered as a treasure of the Mediterranean, Minorca reveals all its fabulous natural and other riches.
Happiness is in the water
One of Menorca's most striking attractions is its endless beaches. The calas are magnificent, these rocky bays with turquoise blue waters. Among the most beautiful, the cove of Macarella is dazzling. You will be irresistibly attracted by its transparent and pure waters. Enjoy the moment while admiring its pine lined coasts. Then there is the cove Macarelletta, smaller, but equally irresistible, Puffin Creek. To the south of Minorca, you will find the Cala Turqueta, as cut off from the world, beautiful to lose your breath. Not far away, Cala Mitjana is characterized by a rugged coast concealing magnificent caves. The place is conducive to kayaking, do not deprive yourself of this pleasure.
The beach of Son Saura will also enchant you with its 300 m of coastline. La Cala Pilar is not to be outdone for its magnificence. A little wild, rather difficult to access, she plays the beautiful inaccessible. The same is true of Cala Escorxada, with its difficult access, but which rewards you with its waters of unparalleled clarity. Give free rein to your sporting inclination on the wide beaches of La Vall, beach volleyball or football games await you there. Finally, go further north towards Cala Pregonda to admire a transparent sea scenery and that of a beach with clay sand. Your stay in Menorca will be full of sunshine.
Even more treasures…
Menorca itself is a treasure in its own right. In 1993, it was classified by UNESCO as a "biosphere reserve", a highly prestigious qualification for the uniqueness of a place. Its fauna and flora are abundant and the species are rigorously protected. From Cape Favaritz to Cape Cavalleria, via Cape Minorca, you will enjoy a preserved natural environment.
Above all, spend time in Mahon, a city where the colonial imprint is still visible. Through its pretty Mediterranean-style alleys, detail the houses with their British architecture. During your stay in Minorca, choose this city for its rich culture and history. In particular, consider going to its very famous natural port and the largest in Europe, the Port of Mahon. The international airport is also located there. Enter the Ciutadella de Menorca, on the east coast, popular and very popular with tourists. If your stay in Menorca coincides with the Festival de Saint-Jean, you will certainly experience some incredibly enjoyable moments.
More details...
Experiences to live around the properties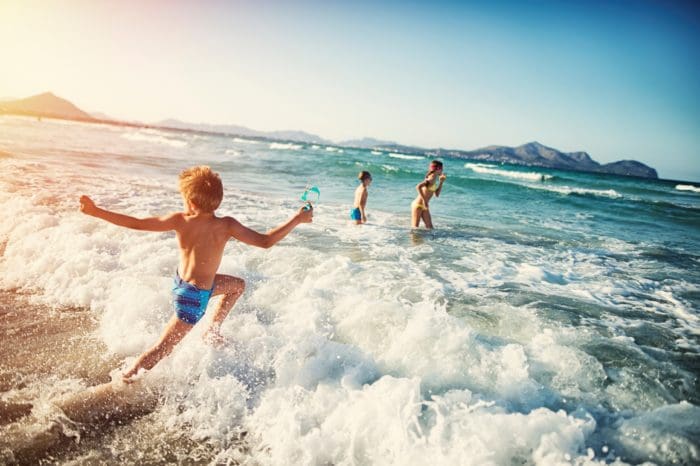 Menorcan escapes: an exclusive interview with the owner of Villa Alaior