Make you live exceptional moments in privileged villas
Our story
Founded in 1989, BELLAVISTA was a pioneer in the field of seasonal rental of charming homes, initially in Italy. In order to meet the demands of its clientele, keen to discover new destinations, BELLAVISTA has gradually and carefully developed a portfolio of quality goods in most Mediterranean countries and then in more distant destinations.The selection has always been based on the same quality criteria so that customers travelling to Italy, France, Sri Lanka, Portugal, Brasil, Spain, Greece, Seychelles, Croatia, the Alps, can benefit from the same level of services from one destination to another.
Our mission
BELLAVISTA's vocation is twofold: as an intermediary, our services aim both at owners who entrust us with the marketing of their homes and at clients who rely on us for the organisation of their holidays. BELLAVISTA wants to have a presence in the heart of the capital. Its Parisian offices near the Place de la Nation are a privileged meeting place for owners and clients wishing to share their projects. 3rd floor 12 passage TURQUETIL, 75011 PARIS, FRANCE.
Bellavista thrives to protect its clientele Data, for any Data proetction matter or concern, pleases get in touch with Yann GAMBY, Data Manager and data Responsible, on + 33 1 42 55 41 92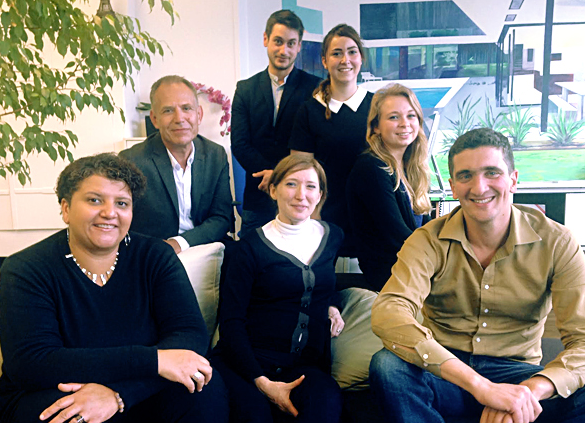 A team at your service
The villa rental consultancy sector is made up of players who jealously keep their precious address books. Thus, it is particularly rare for expertises to be brought together, as the sector's players remain dispersed and all face the same challenges, but unfortunately refuse to share their know-how. As we moved closer to Bali Premium at the end of 2013, we set about pooling our skills, freeing up more time to be at your service. In autumn 2015, based on the experience of the 2 previous years, we crossed a new milestone by reaching out to the Dolcevita villas company, in order to rationalize our expertise and infrastructures of travel professionals. The longevity of the Bellavista agency is undoubtedly due to the quality of its expertise with its clients and owners, among whom it ensures a harmonious agreement. But it is also by maintaining excellent relations with all its partners that the company has been able to preserve and improve its strength of proposal and the finesse of its advice.
Together today, we are supporting each other's efforts by improving the way we work on each brand, depending on our preferred destinations. The marketing of BELLAVISTA – BALI PREMIUM – DOLCEVITA VILLAS stays is carried out from a single location, the Parisian offices of the BELLAVISTA Agency.

Adress us your holiday plans
Contact
 12 passage Turquetil, 75011 Paris
 Phone : +33 (0)1 42 55 41 92
 Mail : info@bellavista-villas.com