Our collection of Finest luxury villa rentals in Ionian Islands
Best villas for rent IN Ionian Islands
Welcome to the Ionian Islands…
7 islands form the Ionian Islands that are located the most west from Greece and that lounges the Epirus and the Peloponnese: Corfu, Ithaque, Cephalonie, Lefkas, Zante, Paxos-Antipaxos et Cerigo. All these islands are very fertile and green. Corfu remains the most treasured, very elegant. Lush and dense forests mix with the cliffs and rocks that are a sheer drop into limpid and crystalline waters, very famous for boat cruises. Lefkas is a beautiful island with the same characteristics than Corfu but smaller and very reachable, a bridge makes the connection with the north of the island and the mainland. It offers a beautiful natural gulf, in sumptuous scenery where villas are surrounded by dense forests and overlook the sea.
More details...
Experiences to live around the villas IN Ionian Islands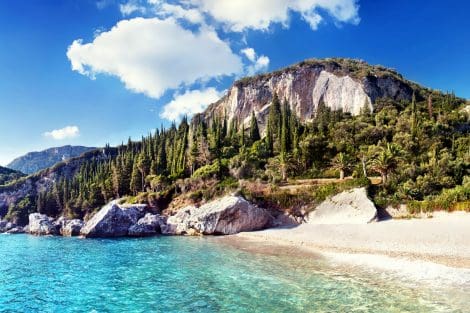 Greece best beaches
Greece is surely one of the most beautiful countries in the world. Its sandy beaches and turquoise waters are its showcases. Our page reveals the most beautiful spots in this wonderful country.