Charming holliday rentals in South-West France - in the Dordogne Valley
Are you looking for a privileged holiday spot where you can meet friends or family? The Dordogne "opens its doors" for a memorable stay! Taking this name from the river of the same name, this department of southwest France, also known as Périgord, has everything to please. The diversity of its landscapes, infrastructures and history are all assets that make it a very popular tourist destination. Obviously, your dream villa rental in the Dorgogne heaven will be equal to the attractions of this region loved by French people as well as foreigners sensitive to the French way of life.
A cultural and architectural wealth to discover at all costs
If you love history and old infrastructures, the Dordogne is the perfect destination to immerse yourself in them. Indeed, there are currently more than a thousand castles on the spot. They are ideally distributed throughout the territory, especially along rivers and streams. During your next holiday, you can opt for one of these beautiful historic buildings as part of your holiday rental in the Dorgogne Region. Prestigious castles also remain to visit absolutely. These include the castles of Castelnau, Les Milandes, Beynac and Biron. You will discover through these buildings hundreds of years of history and culture.
The Dordogne department is made up of abundant flora. Nature and green tourism lovers will be particularly delighted. The Périgord vert, this green area in the heart of the department, abounds in a wide variety of hardwood species. You will also enjoy relaxing in the shade of its majestic trees strewn with magnificent paths. And for your group escapades, set course for the gardens of Marqueyssac, Eyrignac or Albarède. Many activities can be organized for special moments. Many rivers are present in the Dordogne. River sports, such as canoeing and canyoning, are regularly conducted on site.
Walking along the Dordogne, you will be amazed by the authenticity and the particular charm of its villages. Known as one of the most beautiful villages in France, the medieval city of Belvès has historical remains of exceptional beauty. You will have the opportunity to discover its seven steeples as well as its numerous underground passages. Lascaux and its prehistoric caves are also one of the symbols of the region's rich heritage. Castelnaud-la-Chapelle, for its part, is a magnificent village located a few kilometres from Sarlat, capital of the Black Périgord. The place proposes an extraordinary panorama that you will not risk to forget. Its various museums, including those of the War and Josephine-Baker, will necessarily fascinate you. You will also enjoy a stay in the heart of a multitude of archaeological sites.
A stay in the Dordogne is also an opportunity to visit a region where gastronomy is queen.
From Périgord salad to truffle omelette and foie gras, you have a wide choice. You can also participate in cooking classes to know how to prepare your foie gras at the end of the year. Many local markets are also open to you, offering a wide variety of local products and crafts. You will shop for souvenirs in complete peace of mind. Contact your Bellavista advisor now to organise your holiday rental in the Dordogne.
More details...
Experiences to live around the properties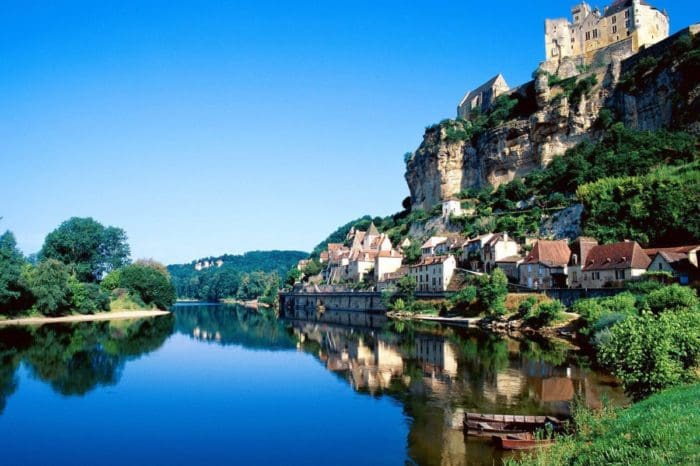 Top 5 things to do in Dordogne, France