2
Luxury villas for rent luxury seafront - Algarve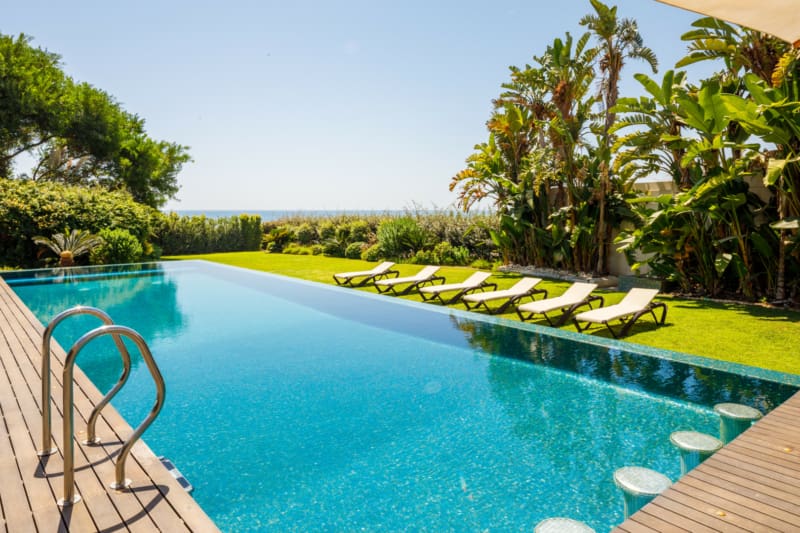 Ref : PORALG 838
"Portugal, petit finistèreLe petit balcon de l'EuropeSaluant nostalgiquement l'infiniLe regard porté vers la merQui fut et est toute sa vie." - José AzévedoA true beauty of architecture, this villa has a direct access to the sea which is only 150m away from...
more details...
Rates : From 13 000 € to 26 300 € / week

16 Guests -

8 Bedrooms
Ref : PORALG 960
This magnificent contemporary villa facing the sea awaits you for your holidays in Portugal. Located in a magnificent setting, it offers breathtaking views of the horizon and the coast. Its clean, modern lines will give you a magazine house feel.When you walk through the...
more details...
Rates : From 5 500 € to 12 600 € / week

10 Guests -

4 Bedrooms